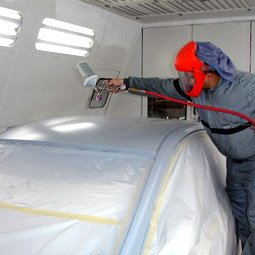 We work with all insurance companies!
Free estimates, friendly staff, and we fix your car back to OEM spec. We work on all models! Ford GM Chrysler Honda Toyota Jeep Nissan Mercedes... you name it we can handle it! 
Our Body Shop is staffed with the most qualified technicians ready to answer your questions and address your body shop needs. Use our online form to schedule an appointment or contact our body shop if you have any additional questions.